Redeem points on sale
When a customer already has enough points to use them and benefit from the loyalty program (this is determined by the Point threshold field), it is necessary to follow the provided steps to redeem points on sale:
Assign the member on sale again in the POS by clicking the Scan Member Card button.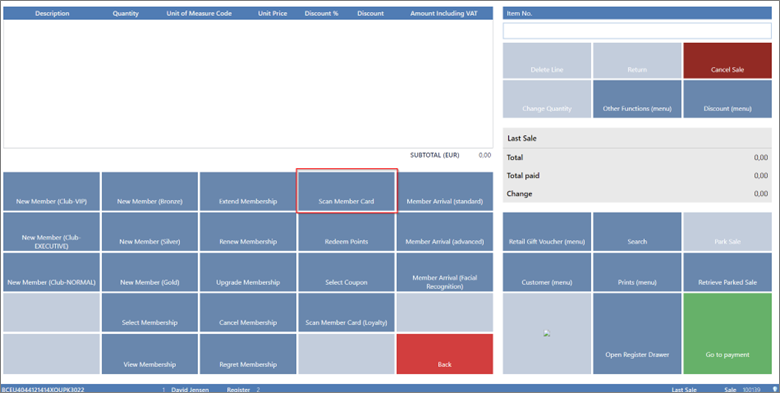 Enter the number of the card which can be found in the Member Card.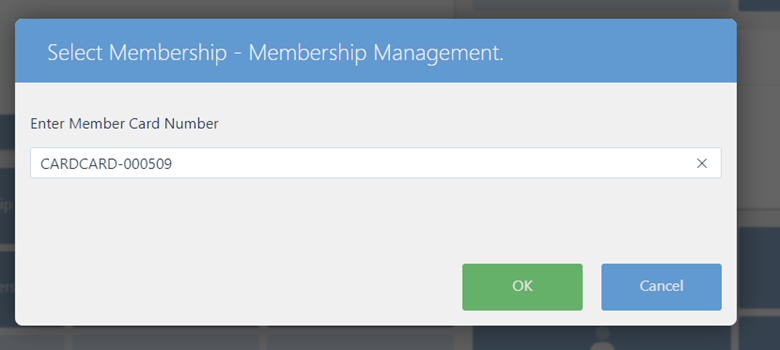 After inserting the sales lines, it is necessary to navigate to the Redeem Point button.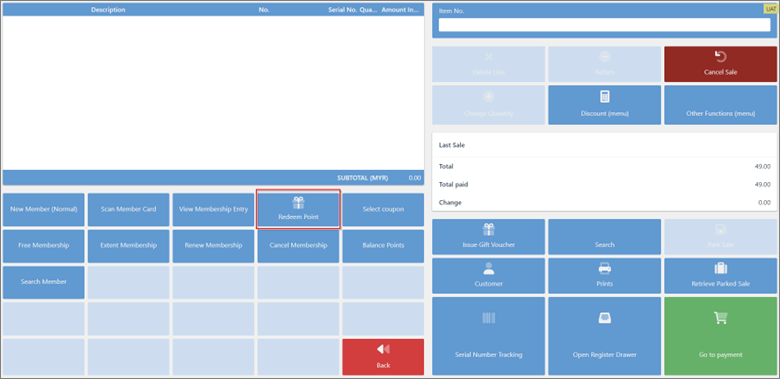 The coupon discount will be added in the sale and applied to the sale transaction.
After the sale is finalized, the withdrawal of points will be displayed in the Member Points Entry.